People at Work Illustrations
by Outlane Graphics
Outlane vector characters are a great way to make your content look more user-friendly. These fun, colorful and unique characters will make an amazing impression on your website/app visitors. The vector source files are included, so you are able to easily customise and recolor illustrations in any way you want.
Illustrations included in this set:
Artist
Bartender
Cashier
Chef
Designer
Gamer
Lawyer
Programmer
Support
Writer
---
Bonus
As a bonus you'll get 4 GIF animations of the following characters: Programmer, Gamer, Writer, Support Girl. Note: the GIFs have white background.
GIF Example: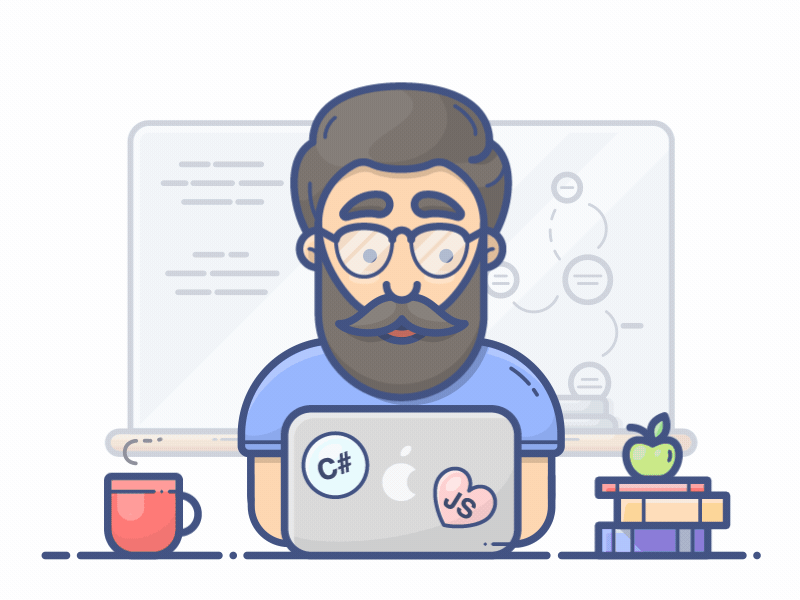 ---
Outlane
Graphics Features
Editable Files
Customise the graphics any way you want it because the source files are included in the package and can be completely modified.
Easy To Adjust Colors
If you have Adobe Illustrator or Sketch App installed, you can easily change colors in order for graphics to fit better your brand identity.
Lightweight
Make your page load much faster by replacing heavy stock images with our beautiful and unique lightweight vector graphics.
Scalable Vector Graphics
Handcrafted Outlane graphics fits any device screen and can be scaled up and down easily without losing the quality or increasing the weight.