Empty State Illustrations
Hi guys, today I want to share the illustrations set that I made for a real estate leasing company website a couple of months ago.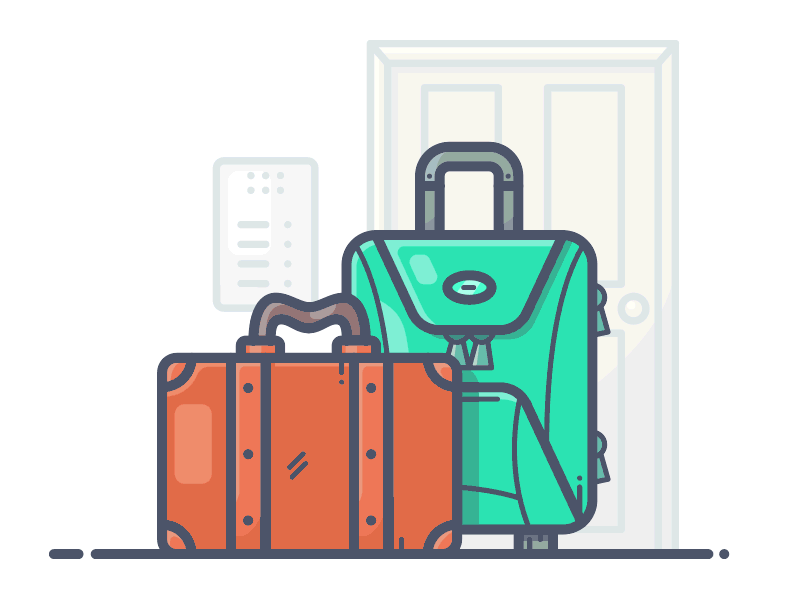 Let me tell you some background. I had to create 5 empty state illustrations to this project:
No Upcoming Stays
No Messages
No Upcoming Bookings
Unavailable Listing
Search Listings
For those who don't know, Empty state graphics are the illustrations seen when a user visits a page where no content is available. For example, if user has just registered and doesn't have New Messages he will see "No Messages" empty state graphic. Empty state illustrations play significant role in user experience because often this is the first that new users see on a website.
I've started with the sketches for each illustration trying to not overwhelmed them with details and keep the same style: main object delivering the illustration idea and subtle background.
Then I decided to change the "No Upcoming Bookings" illustration to more modern concept to better fit overall style. Also, I've changed the background on "No Upcoming Stays" illustration to be more general – just a usual door instead of house-oriented mailbox.
And here is the final illustrations!
No Upcoming Stays
No Messages
No Upcoming Bookings
Unavailable Listing
Search Listings
If you have any questions or thoughts feel free to ask in the comments, I would be happy to help!