Featured designer: Dan Gartman
Hello my dear friends! We have a new amazing illustrator whose works we want to show you –  Dan Gartman.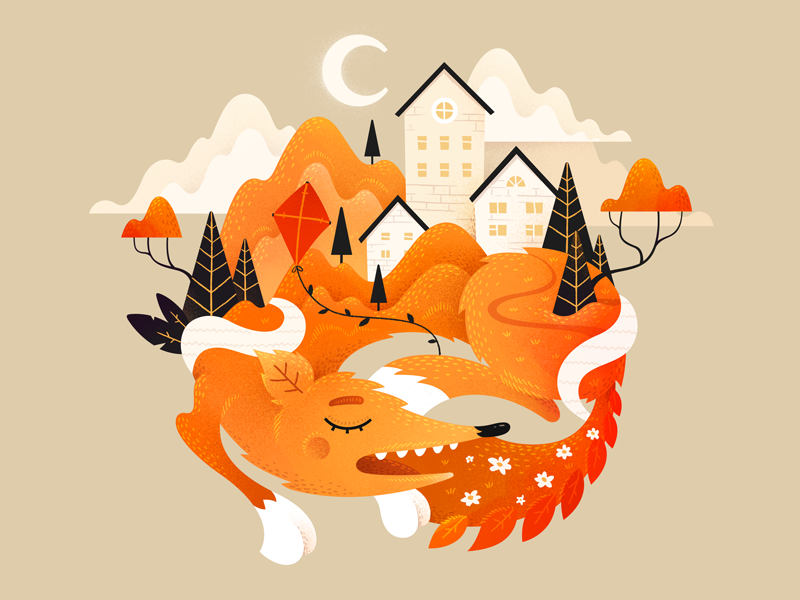 Who is Dan Gartman?
Dan Gartman is a brilliant illustrator from Warsaw, Poland. He is an artist with his personal unique style which you definitely can't miss when you are looking at his illustrations and animations. He usually depicts people, animals and landscapes with the great variety of colors. 
Some facts about Dan
Dan is a great pet lover and he has a rat, so it's obvious why most of his artworks are dedicated to animals.
He is from Poland and beside Polish language he speaks Russian as well.
Dan is also game designer and 2D animator.
This animation is done for a game which is called Batlight. The game reminds me the Mario video game and I definitely going to play Batlight one day. The main character of the game is the white bat which should escape from a dark dungeon.
Automatization is the key to the progress. Nowadays we can make everything works automatically and enjoy every moment of our lives. Just take a sip of coffee and relax.
Are you a booklover? This fellow is definitely book addicted and he is trying to read a book even during skateboarding. I like the whole concept of this shot because it inspires me to read books.
Can you imagine this perfect moment when you walk with your friend/lover along such a picturesque park? This illustration is so bright and positive that makes me smile.
Have you ever felt a moment when you fly and suddenly fall down during your dream? It's a strange feeling but I really like it and Dan preciously represents all emotions of this moment.
A sketch has its own magic because it's not finished yet and you can use imagination to finish it by yourself. Just check out Dan's sketch of house architecture.
That is my favorite shot of his works. Finally, Di Caprio got Oscar and Dan captures this historical moment in this illustration. The difficult way to Oscar was represented perfectly.
Dan Gartman in the Web
Dan is active user of social networks and you can find him on Dribbble, Facebook and Instagram. By the way, he has a personal website www.dangartman.com. Follow him and don't miss your chance to get inspiration from his masterpieces. Let me know which shots of Dan Gartman are your favorite in the comments section.