Featured designer: Glenn Jones
Hello to all of the progressive viewers! It's time for a fashion and brand designer. Have you ever dreamed of creating clothes with logos and paintings? The person we are talking about now has achieved his goal. Here is the artist – Mister Glenn Jones!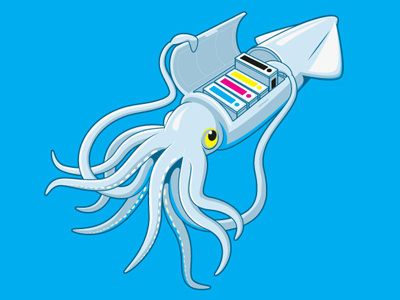 Who is Glenn Jones?
The original style of this designer from Auckland, New Zealand, was formed over 20 years. All this time Glenn made graphics stuff for different companies. About ten years ago he created his label 'Glennz tees' to produce T-shirts with a unique print designed by him. These T-shirts are in global demand today. You can see a lot of celebrities who wear them. We will review some of his most popular works. Check out maybe you are wearing his tees!
Some facts about Glenn Jones
'Glennz tees' is a family business. His wife, Julia, is responsible for organizing and accounting.
Glen himself is a family man raising small children. He and his wife want to find a way to earn money at home while the children are in school and kindergarten to spend every weekend together.
He is a fan of everything related to DS comics, Marvel and Star Wars.
My favorite illustrations
Only three colors and two shades, and the effect on a million dollars! This is a perfect concept and exciting idea. If you want to evoke the impression of a creative and outstanding personality, you need to wear clothes with this illustration. Finger lighting and water ripples are superb! Although the flexibility of these fingers is a little bit eerie and attractive at the same time.
The main Sith of the early era of the Star Wars Universe would surely buy such T-shirts for himself and for all his people. A charming game of shades, a terrific idea and a wild contrast of maximum evil and sparkling humor. I'd like to have a laser nose like this one to hit enemies! Can you imagine how hard it needs to lie to get it?
I like this shot primarily for the color palette and rough surface of the central object. The psychological message of such a range of colors is aimed at relaxation and tranquility. But I can't lie. I am also a big fan of Batman and Robin! This is funny – the bat, that is simultaneously a bird. Would you like to see this in the comics?
I do not know if you will agree with me, but this is the most philosophical and existential picture from the designer's entire repertoire. Definitely work with color and textures at a high level. The distribution of light and shadow exceeds the laws of physics here. But the main thing is a sweet cake that starts where it ends or ends at the very beginning. I cannot say for sure, make your own conclusion.
Ladies and Gentlemen! This is the event of the century! The heroes of Marvel and DS are finally together, like the best… tubes of glue. Here we also see Glenn's technique in the distribution of shadow and light and a cool palette in addition. This masterpiece glues my mind.
This illustration shows just a funny idea that should have made you smile. But did you know that such a product already exists in the real world? Glenn posted a photo of this on his social networks. Obviously, this is a very inspirational shot due to the talented design. The peculiarity of the works of this artist is that they seem to be illuminated by some unknown supernatural light. Would you like to taste mustard ketchup?
Ha ha ha! laughing out loud and there's nothing left to say at all. Except that I want to draw your attention to the internal struggle of the Bat Penguin. He seems to be a hero outwardly but in fact the same penguin as his opponent. A t-shirt with this illustration would be a good fit for those people who treat their intrapersonal conflicts with humor.
Let's check out this designer's different approach to color and texture filling. An exciting idea – the aliens who have a shortage of ice cream on their planet. Well done, given that this is also a picture for branded T-shirts. I'd like to know which style of Glenn you prefer.
This winter illustration, which is a different semantic load and atmosphere, is for you at the end of the review. Nevertheless, there is humor here. Soft colors of paints smooth out cool shades, making them tender. It's awesome when the artist is not afraid to show himself fundamentally from the other side. 
Glenn Jones in the Web
I personally like everything from the Glenn's repertoire because of the positive emotions that the artist generously shares in each of his works. See for yourself by viewing more of his works, which he places on his own website. Also the designer has accounts on Instagram, Facebook and Twitter. Good luck to you, guys! Return to us soon, we`ll glad of it!