Featured designer: Gustavo Zambelli
Hello friends! Would you like to get a little extra inspiration? Do you need branding, iconography or illustration? Do you enjoy amazing artworks? Well, meet Gustavo Zambelli!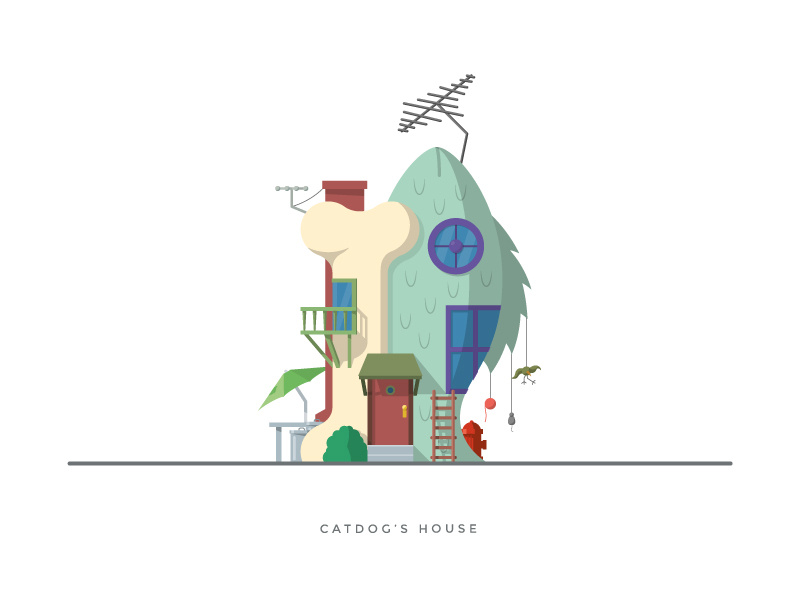 Who is Gustavo Zambelli?
An experienced illustrator, an industrious graphic designer, a guy whose popularity of works runs far ahead of him – that's all is about Gustavo. So it started when the people of the city of Neuquén, Argentina began to notice the amazing works of his countryman on the web. He was educated in ISI College, which is located in his native city and mastered the specialty Engineering and Visual Communication Technician.
Some facts about Gustavo Zambelli
He has worked with a lot of Argentine companies, including Aerolab, DotHaus, Ricos Quesos, and Sticker Mule, which is in New York.
He is seriously engaged in photography.
He loves all any food project.
My favorite illustrations
A couple in love is sunbathing on the beach. You can see a lovely cheese mat and tanning cream mustard. It is a very bright illustration filled with humor. The trick is that they are sausages! This sticker is perfect for printing on hot dog fans' t-shirts. I really like this idea.
What can we see at the beginning of the game 'choose a burger filling'. These icons are technically simple to implement, but their meaning is deep. They make me think that sometimes we eat not "what", but "whom" and I feel uneasy. I really want people not to kill animals for food.
Let's look at the picture made in a different style. It feels great here – vacation and music. What could be better than a music festival in a warm season and a picturesque place? This is the illustration that you can look at again and again. The colors are very bright. This place is drenched in sunshine.
Gustavo has designed a lot of icons and illustrations including this one. Feel the contrast of the color palette: bright geometric shapes against a black background. It only looks like easy shapes, but it's very complex. The girl in this illustration is very pretty and catches your eye because she is looking fashionable and stylish. I admire this illustration!
It's time to celebrate Thanksgiving Day, so this illustration is Gustavo's favorite topic – food. It looks delicious: pumpkins, potatoes, grain, carrots, and roast turkey. This pattern would look great on the kitchen wallpaper. Do you want it for yourself?
Beautifully designed and one of my most favorite illustrations it looks like a table of a typical graphic designer in those moments when there is no creative mess. Powerful pixel texture, combined with soft colors makes harmony for the perception of this picture. There is romance, comfort and feng shui. While viewing this work I had a desire to be calm and satisfied with my life. What feelings do you have?
The unexpected solution for color design makes this thing unique. The artist apparently likes to spend time at night in the wood in a cozy little house. Everything is unknown, mysterious and unexplainable: the peeling back sticker-sun, odd-looking trees… And such a magic gradient! Perhaps this is the most unusual artist from Argentina, do you agree?
Oh, no! The Walking Fries…. The designer has a great sense of humor! The theme of edible delicacies and brand drawing contours from the Argentine artist completes our chart. This illustration is simple, visual and full of inspiration. And that's just the way we like it.
Gustavo Zambelli in the Web
I am giving you the opportunity to continue studying the works of Gustavo by sharing links of his social media. The designer has his own website and accounts on Twitter, Instagram, Dribbble, Behance and collection of photos at Unsplash. Goodbye, for now, my friends. Enjoy Gustavo Zambelli's illustrations!