Featured Designer: Gytis Jonaitis
Hello my dear friends! Today I want to introduce you a new illustrator Gytis Jonaitis. First I will share some interesting facts about him and also demonstrate his artworks. Let get started!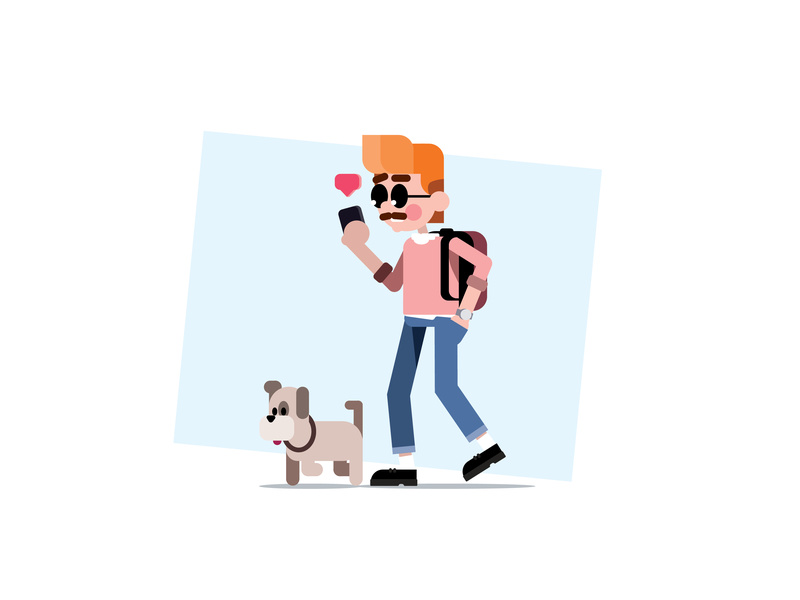 Who is Gytis Jonaitis?
Gytis lives in Vilnius, Luthuania. He is well-known for graphic designing, creating icons and logos as well as sketches and vector graphics. In addition, he works at Flair Digital Company. All of his illustrations have their personal style and unique mix of colors. Blue (dark blue), white, orange, yellow and dark pink is the most common colors, which he use in creation of his illustrations.
My favorite illustrations
Doesn't matter if you are a brutal guy when the summer comes. The character which is depicted by Gytis is so hilarious. Just check out how cheerful he is holding juicy ice cream and having this tan!
This work is the pack of specially designed icons for the project. The icons themselves are quite bright and simple but in this case simplicity is the key to success. If you are an owner of logistic or transportation company and looking for unordinary icons you can text to Gytis and he will design them specially for you according to your desires.
What kind of association do you have when you hear about Texas? There are cactuses, sand, scorching sun, mountains and desert. Gytis collected all these attributes and features of Texas and place it in the jar. Such a perfect collection of typical Texas things!
This pack consists of 3 illustrations of the basic things that each doctor does. I personally like the mix of saturated colors of this set and that all emotions are positive at these shots. The illustrated people are happy and this is really cool. The artworks send good vibes!
Gytis is the genius in the ability to express emotions of people by illustration his characters. I think this lad at the image looks so familiar to the mood of Friday night for loads of people. Tell me the truth guys, do you look forward for Friday night?
Gytis Jonaitis on the Web
Gytis is an active user of social networks where he has accounts with his stunning artworks. If you are fan of his talent obviously you must follow him on Instagram and Dribbble. By the way, there are more than 7000 followers on Dribbble, who are really interested in his endowment!