Featured Designer: Hurca™
Сiao amici! I'm talking today in Italian language because I want to introduce you an awesome artist and illustrator from Italy. His name is Mirko Grisendi, also known as Hurca™.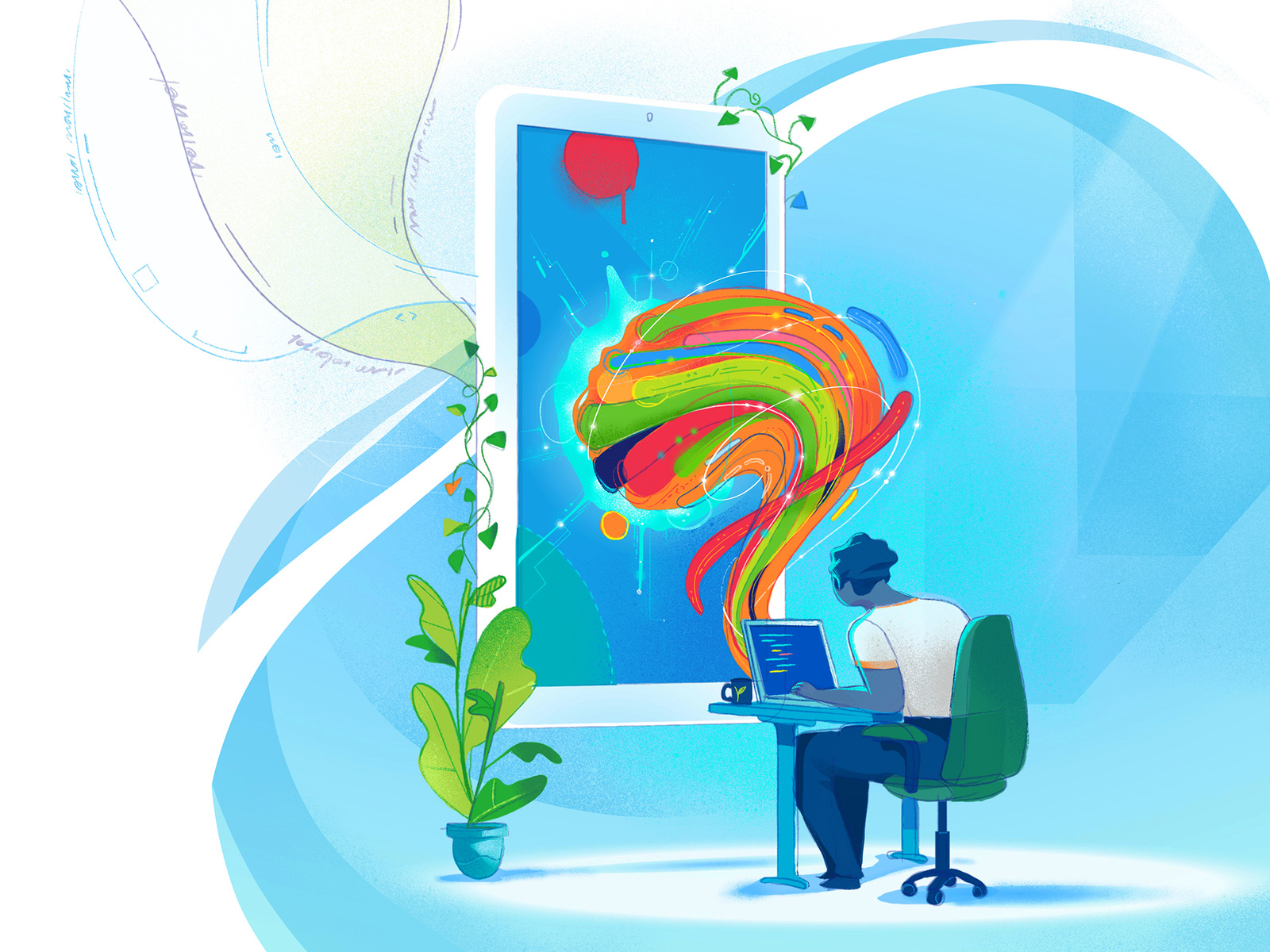 Who is Mirko Grisendi?
Mirko is the Italian freelance illustrator who creates images with a great personal style and unique brand identity. Mostly he depicts people at his artworks as well as nature. By the way, he lights up popular social problems. His style can be described as modern one with colorific palette of colors.
My favorite illustrations
Do you agree with the statement that not just human beings have the soul? This work shows us that even the city can feel emotions and have the soul. Just take a break and look around, feeling the moment.
Hurca's design language is something special and this image proves it. Just view this lovely combination of the colors and the texture. In addition, the shot itself has a deep meaning and makes us think more about the ways of communication.
I definitely love this peace! The paper dragon looks like alive one! The perfectly chosen colors make the atmosphere of happiness. Did you know that paper dragon is the symbol of Chinese New Year?
Designers who create inspirational images always attract attention and motivate to reach new goals. This expressive illustration pushes you towards your dreams showing they can become real. Using combination of bright and warm colors is a good attempt to catch eye. Just take a risk and explore your dreams!
Will you take money for nothing? I like the concept: everything is pale except the thoughtful man and the hand giving money. However, everyone knows that money can't be given for nothing. So what is the price of them? 
I could help you showing the moment of creation these artworks. Now you know the way how Mirko draws them. It is the moment when magic happens!
If you want to know more about Hurca, you can find the interview he gave to Subsign.
Modern lifestyle means the motion every second. You must be active, brave, kind and passionate and this pic reflects all the emotions!
Hurca on the Web
Mirko is an active user of social networks. You can find his accounts on Instagram and Dribbble. He always posts the new brilliant ideas and masterpieces so that's why you should follow him if you don't want to miss it. Also he has an own website and if you have some questions you can email him.
Have a nice time and see you soon!