Featured Designer: James Gilleard
Hello dear friends! We hope you are doing great and enjoying the first days of January. Today we would like to introduce you a new designer – James Gilleard.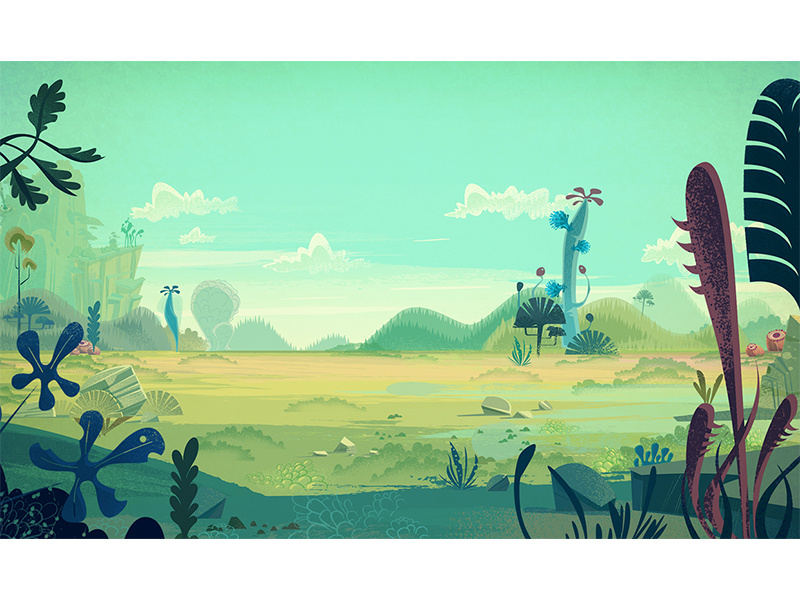 Who is James Gilleard?
He is an illustrator and animator living and working in London. He loves old cartoons – 1950s animation, vintage film posters, pulp comics, past future predictions, birds, dinosaurs, robots, and 1960s cars.
Some facts about James
James works on various topics from future predictions to antique cars.
He graduated from Kingston University; it specializes in the arts, design, fashion, science, engineering, and business.
James adores dinosaurs and he has a lot of them in his artwork collection.
Let's look at some of his amazing illustrations.
My favorite illustrations
What was your main dish this Christmas dinner? We are sure the table was full of delicious food. James illustrated here a perfect Christmas dinner. He managed to deconstruct reality into simpler elements by keeping all the beauty intact.  Now it is time to eat, go and cook something special for you!
James is a huge fan of dinosaurs! He knows a lot about these wonderful creatures, and if you like them as well you should definitely visit his profile and check out his artworks! You will find something special. Look at these four friends, they look quite real, right?
If your New Year resolution is to become healthier you should check this illustration! Here James included many professionals who help us to keep and/or fix our bodies. He also highlighted that it is important to take care of our health by eating good food, exercising, and if something goes wrong you can always ask for professional help! Stay healthy and take care of yourself!
Who are these people? What are they waiting for? Are they colleagues or family members? We think they are looking for the future and one guy in the middle is worried about it… This illustration can have many interpretations like famous Mona Lisa by Leonardo da Vinci. What do you think about it?
James got an inspiration for this illustration from a new book about endangered animals called Saving Species. We love the lighting on the puffins and the way James constructed their beaks. Everything is absolutely amazing, from the composition to the final colorings. The artwork is a nice way to attract attention to endangered animals!
Look at this amazing landscape – all you can see are nature and remnants of civilization… there are no humans! How do you think the earth will look like without people? Would it be better or worse? It is not an easy question to answer, but in this illustration, James tried to capture his vision. The colors are amazing and this artwork is definitely thought-provoking.
If you are a snowboarder or skier, you are already in love with this illustration. It is perfect shows a winter day in a forest or mountains! Just think about it – fresh air, wonderful landscapes, and a lot of snow! What can be better? If you still doubt that you are going to enjoy a day in the mountains just go and experience it! This picture will be your motivation.
Probably you have seen a comedy film "The Grand Budapest Hotel" directed by Wes Anderson and in this artwork, James showed his reflection on this movie! The work is so much fun! We absolutely love the pink snow here. The hotel and the background are amazing. If you have not seen the movie you should add it to your bucket list!
James Gilleard in the Web
We hope you enjoyed the illustrations by James Gilleard. If so you can always get more! His specialization is an illustration and animation including concept design, character design, children's artwork, web design, and animation. You can find out James' works on his website, Instagram, and Behance. See you soon!