Featured Designer: Julia Packan
Hello friends! How are you doing today? We are here to present you a really cool designer with a style Julia Packan. Julia has started her illustration blog in 2016 and became a successful illustrator with more than 5000 followers Dribbble.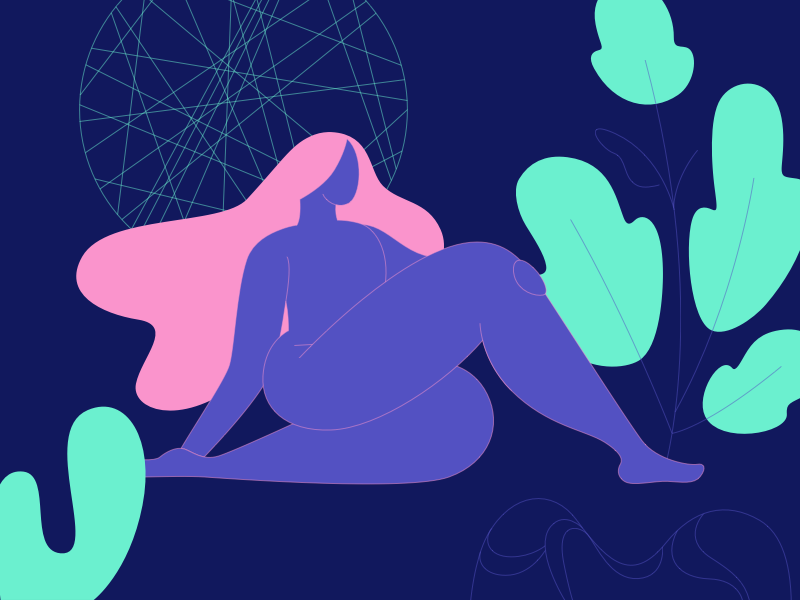 Who is Julia Packan
Julia is an illustrator from San Francisco, CA and she creates amazing shots. Julia mostly makes illustrations about people and almost always they are related to social problems. Every time looking at her shots you can recognize yourself. That's really awesome and I personally like to dive into the details on the illustrations.
Let's take a look on some of her illustrations. Are you ready?
Are you a fan of football events? If yes, then you will definitely like this shot as much as I do.  Work is still in a progress and I really hope that Julia will finish it one day.
Social media changes the way of communication every day. People have become aware of likes and followers and started to forget about communications in real life. That's sad.
Guys, just look at this cute dog with snorkeling mask in the underwater world. I like the great combination of blue, pink and white colors. Also you can check out the alternative way she has illustrated dog-free diver in the attachments on Dribbble.
Are you a book lover? Haha! This girl looks totally like me when I'm reading a book. I also admire all the emotions that Julia has shown in this illustration. 
Christmas is coming! Are you ready to get and give presents? This shot shows the whole mood of this event. 
Adorable Halloween shot for an upcoming event. I don't know why this black cat is sitting into the pumpkin, but the whole concept of the illustration is perfect.
This shot must be favorite shot of yoga lovers. I like the idea to use a real picture of the beach and a cartoonish girl doing yoga. Personally, I would like to do yoga at some place that looks as peacefully as this one.
My mind is on fire when assignments are near. What does make your mind to be on fire?
Looking carefully at Julia's illustrations we can understand that she loves her dog so much! I like the way that Julia shows forest nature. It's nice and fascinating.
When I saw this shot for the first time I had a massive impulse of energy and inspiration! Sometimes it is necessary to spend some time alone and just listen to yourself. Mind can be cleared and positive thoughts will come.