Featured Designer: Justas Galaburda
Hi there! Let's talk a little about icons. This graphic design product requires a special approach for its creation. You need to be able to catch inspiration for this than to encourage your followers with your own work. Today we will meet such a master of icons! Dear seekers of icon inspiration, I present to you Justas Galaburda.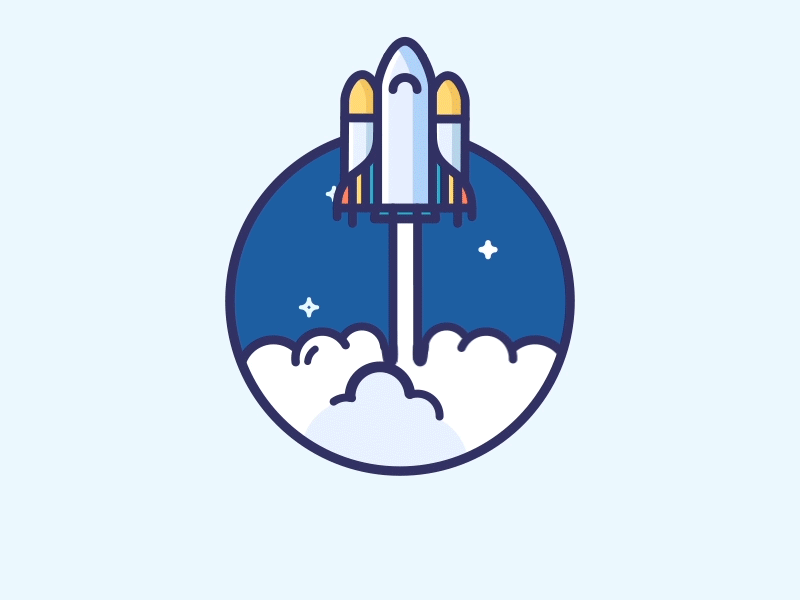 Who is Justas Galaburda?
Once upon a time a bright head boy was born in Vilnius which is in Lithuania. I guess even before his birth he began to engage in the creation of graphic images. Based on what is known about him, the only way to make money that was used by Justas was to design icons for different customers in his home country and abroad. By the moment, he has achieved such success that he is teaching everyone how to earn money on the creation of utopian icons now.
Some facts about Justas Galaburda
Justas is a founder of iconutopia.com, where he sharing his experience.
Also, he is a co-founder of and designer at oberlo.com.
He has a channel on YouTube, where he posts videos with master classes and lectures.
My favorite illustrations
Oh, just look at this cutie kitty! It's smiling! Bewitching nice looking colors and line work are very hard to realize in the icon making. The illustration is literally riddled with warmth in relation to Dribbble. Actually, the author made this symbolic picture in honor of his positive relationship with the site. He compared it with the dependence of the cat on the ball. The kitten seems to want to attack the ball, but it feels like children's delight, not aggression. Very cool concept.
First of all, this set of icons catches a man's eye with the softness of color presentation. Justas' special trick is in unobtrusively color palette solutions. Later, you will see that all of his works looks soothing. The absence of motley colors and neon makes this approach innovative! I also want to admit that I could not pass by Star Wars. I am covered with a pleasant wave of retrospectives in childhood. And what about you?
This one looks very elegant and stupendous! There is the smooth magic of color, thanks to which you can immediately determine the designer. Well, yes, the fact that the new robot-idol from the star saga is depicted here especially increases my interest in the illustration. I hope you like Star Wars just like me!
Here is a time-shifting shot. Soft texture, fairy color voltage and calming atmosphere subjugated me. Here is the cartoon character of my childhood. You know, when I see this Pokeball, I am going to the unknown world of children's dreams in my mind. Do you feel the same?
Pay attention to the palette! The color is much denser than in most designer`s works, but it has not lost its softness and sedative effect. This is a real mastery in inventing new icon styles. Is it true you want to use such cute Lego smileys? Then there is good news for you: just as distributed these stickers for free, for likes!
I would like to show you the maximum breadth of Justas' abilities in working with color patterns, therefore this illustration is in the collection of my favorites. Check out another cool experiment, which was prepared for proactive animation work. The globe looks emotionally even if it is slightly blurred. Magic with colors!
Just wow! How do you like this combination of colors? And what about the texture? I like to present you artists who are not afraid to move away from the canons of their style in order to impress you with surprise. Like this skull with a gold tooth and a snake, merging with the background, but also contrasting with it!
Finally got to my mental chums! Technically, this shot is made in strict accordance with the proprietary color presentation of this designer. But here is a genius inventor and a young nerd! These characters deserve to be appreciated. It's nice to see your favorite characters in the soft design, which makes them even closer and kinder.
Justas Galaburda in the Web
Clearly, we have not reviewed all the works of the icon wizard. Therefore, we leave a link to his website for all interested people. You can also find him in social networks: Instagram, Twitter, Facebook.
I wish you all good! Bye Bye!