Featured Designer: Rob Sayegh Jr.
Dear friends, how are you doing? Are you ready to enjoy a new portion of fantastic illustrations? This time we will show you some nice works created by Rob Sayegh Jr.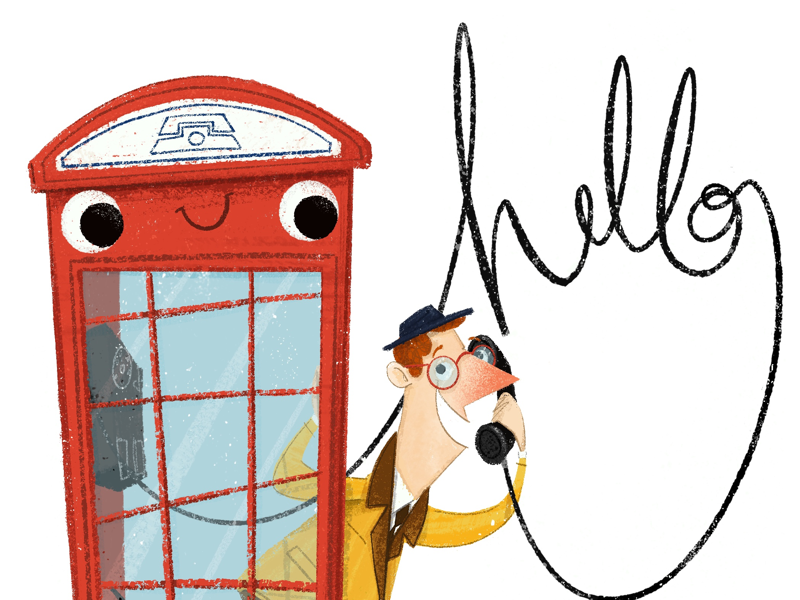 Who is Rob Sayegh Jr.?
He is an illustrator specializing in children's media. He loves creating worlds and characters that make people of all ages smile and giggle by combining humorous illustrations with playful stories. Rob lives in New York with his two dogs.
Some facts about Rob Sayegh Jr.
Rob Sayegh Jr. creates artwork and stories for kids both big & small
Rob has two dogs, one is Penny and the other one is Rigby
He is an official snack taste-tester!
My favorite illustrations
January is one of the coldest months! But there are no reasons to be upset about it! Look at this boy and learn how to prepare for the winter!😁 You need a lot of good and warm clothes! Do not forget to add colorful details like this boy: they will make your winter warmer! Also, do not avoid winter walks and fresh air! Remember spring is coming.
Hey there! Look at this is a very special picture! Do you know what is so special about? This is a symbol of the year – Happy Pig! This artwork shows you how to be happy no matter what! Do you like mud? Perfect, just enjoy it! It is not important what others think about it.
Forget boring alphabet pictures! Now you can learn it in a smart way. Look at this picture, this is Ceratogaulus is the only known rodent genus with horns and is the smallest known horned mammal. Repeat after me – C is for Ceratogaulus.
The best thing one can do when it is raining is to let it rain. Look at this girl and her little friend who is wearing a stylish outfit. These characters are so happy!
Life is always better with a cat. If you do not believe me, look at this illustration. Maybe the guy had a bad day, or the weather is not very pleasant, there are can be different reasons … the most important is his cat! It helps him to forget everything and enjoy his life!
Do you like fishing? If so, you will like this fisherman with all your heart! He is so colorful and cheerful! He has a lot of fish in his buckets. It's bloody exciting when you pull things from the sea.
When we talk about apples and worms we think they are enemies, but it is not true! Look at these happy friends! They are really enjoying each other company and breaking the stereotypes! The colors and expressions are marvelous!
Do you like lemons? Have you ever tried to collect these colorful fruits from a tree? Rob got an inspiration for this illustration during his vacation in Italy. This is a fairytale, the lines and colors are so precise and soft! Love this picture!
Rob Sayegh Jr in the Web
I hope you enjoyed these wonderful illustrations. They are so cool and can bring you back to your childhood! I am sure you would like to check more Rob's artworks, so you can visit his website, Facebook or Instagram!
---
Have a great day!